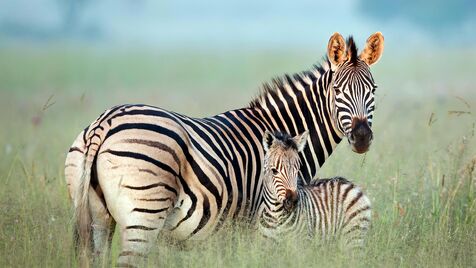 A zebra is a Horse-like creature.
Appearance
Zebras have black hooves and black manes that look like mohawks. They also have black snouts. Like most Mammals, zebras have pure black eyes. A zebra has black skin and white stripes and their black ears stick out like Rabbit and Hare ears.
Behavior
When threatened by Lions or Cheetahs, zebras will run together in large groups as to confuse the predator as to which zebra to eat out of the group.
Diet
Zebras eat savannnah grasses.
Community content is available under
CC-BY-SA
unless otherwise noted.